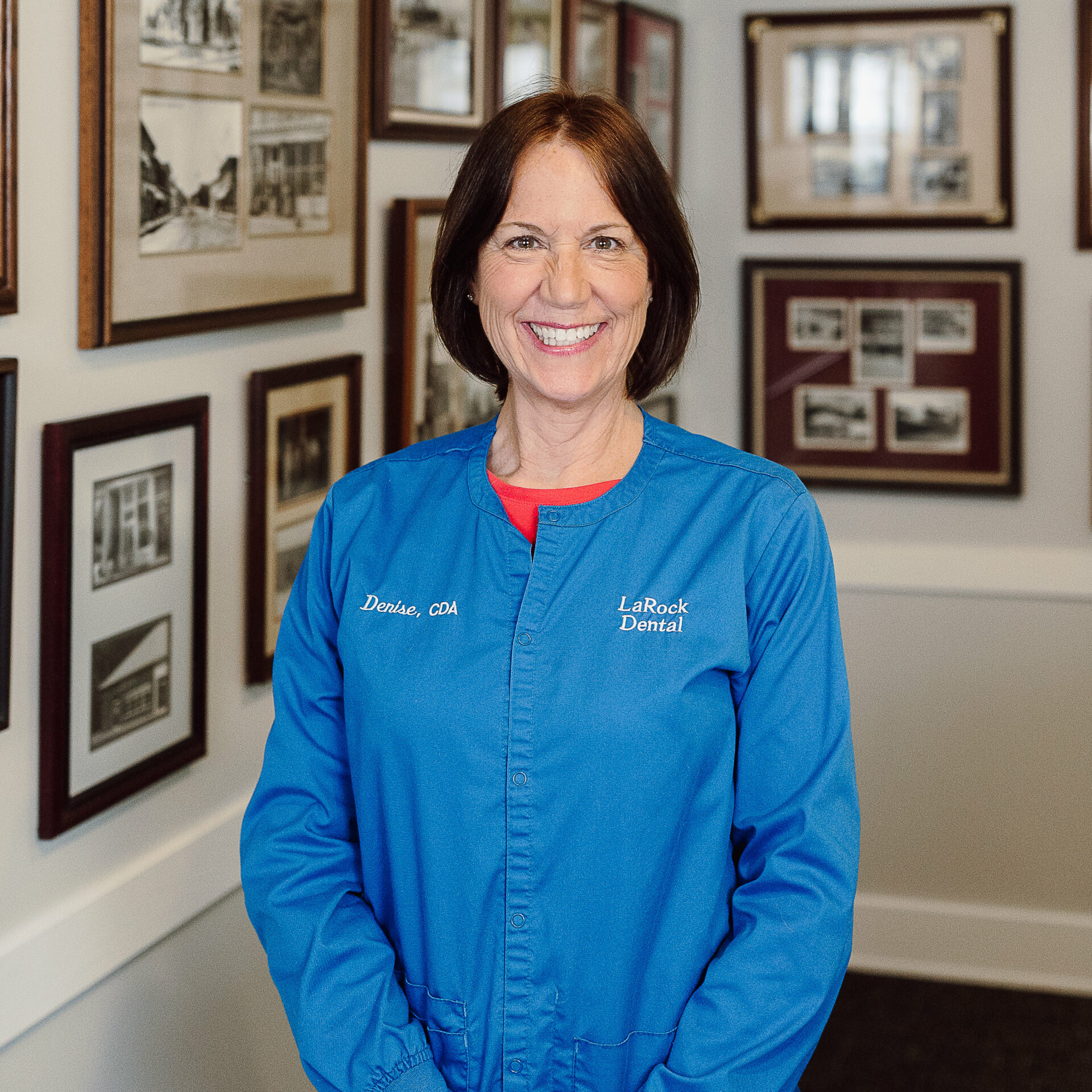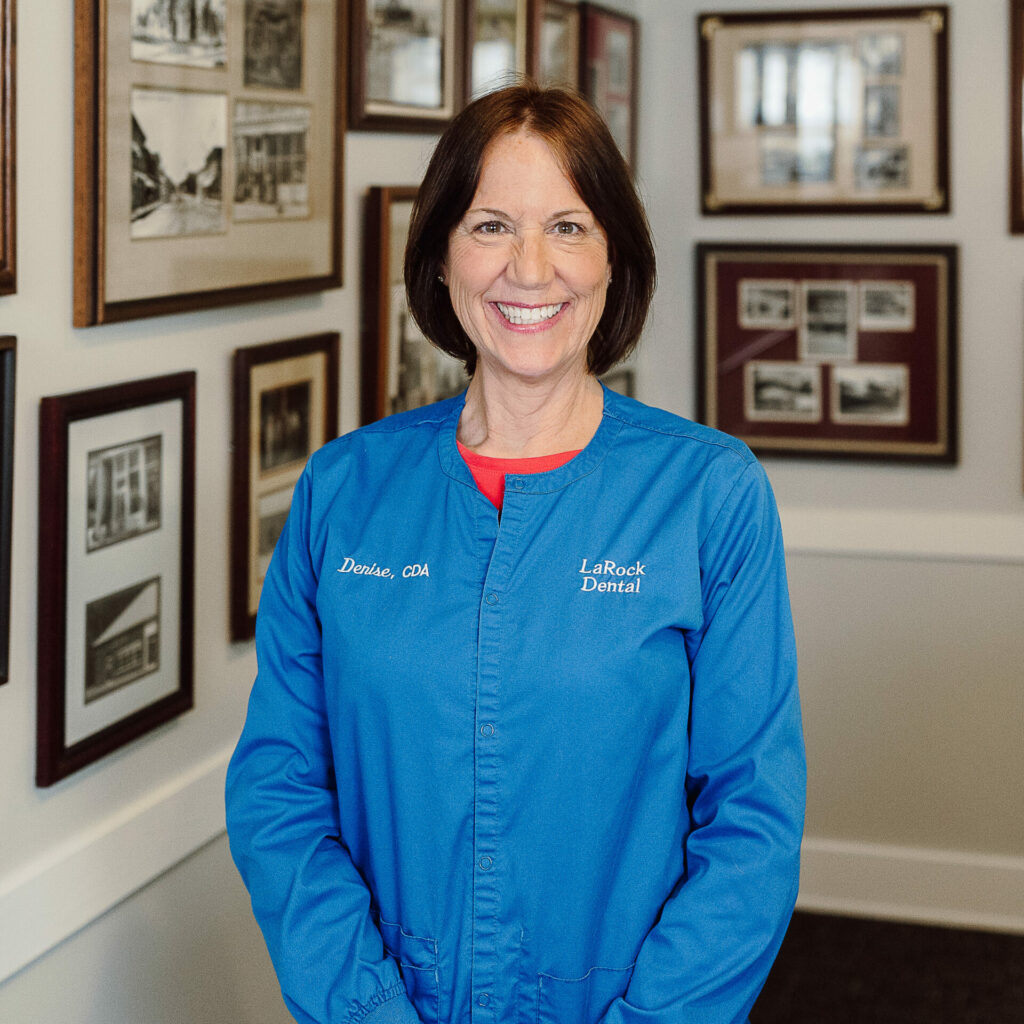 Denise is a certified dental assistant who has worked at LaRock Dental since 2017. She prepares patients for dental procedures, assists with fillings, crowns and extractions, and takes and pours dental impressions. She works hard to keep things running smoothly, organized, and to maintain a safe and clean working environment. She enjoys the independence, respect and responsibility she receives working for Dr. LaRock and Dr. Ross. She loves dentistry and has always appreciated a good smile. Denise received her certification from Apollo College and she also attended Phoenix College.
When not working, Denise enjoys spending time with her daughters Tiffany and Courtney and her five grandsons Hunter, Sawyer, Beau, Oliver and Brady, as well as her dog Doll, her cat Twister, and her three granddogs. She also enjoys spending her summers on the lake boating and paddleboarding. She enjoys working out daily and someday hopes to travel more.
Request An Appointment Today
If you're looking for compassionate and quality dental care in Manchester, MI, you can rely on LaRock Dental and the caring team under Dr. LaRock and associate Dr. Ross.
Testimonials
We Love Hearing From Our Patients

Front desk staff, dental hygienist and doctors were pleasant and professional.
– Gerald M.

"My hygienist was amazing and dentist was excellent. Highly recommend!"
– Brent L.

"Great small town practice with a caring staff."
– Michael B.