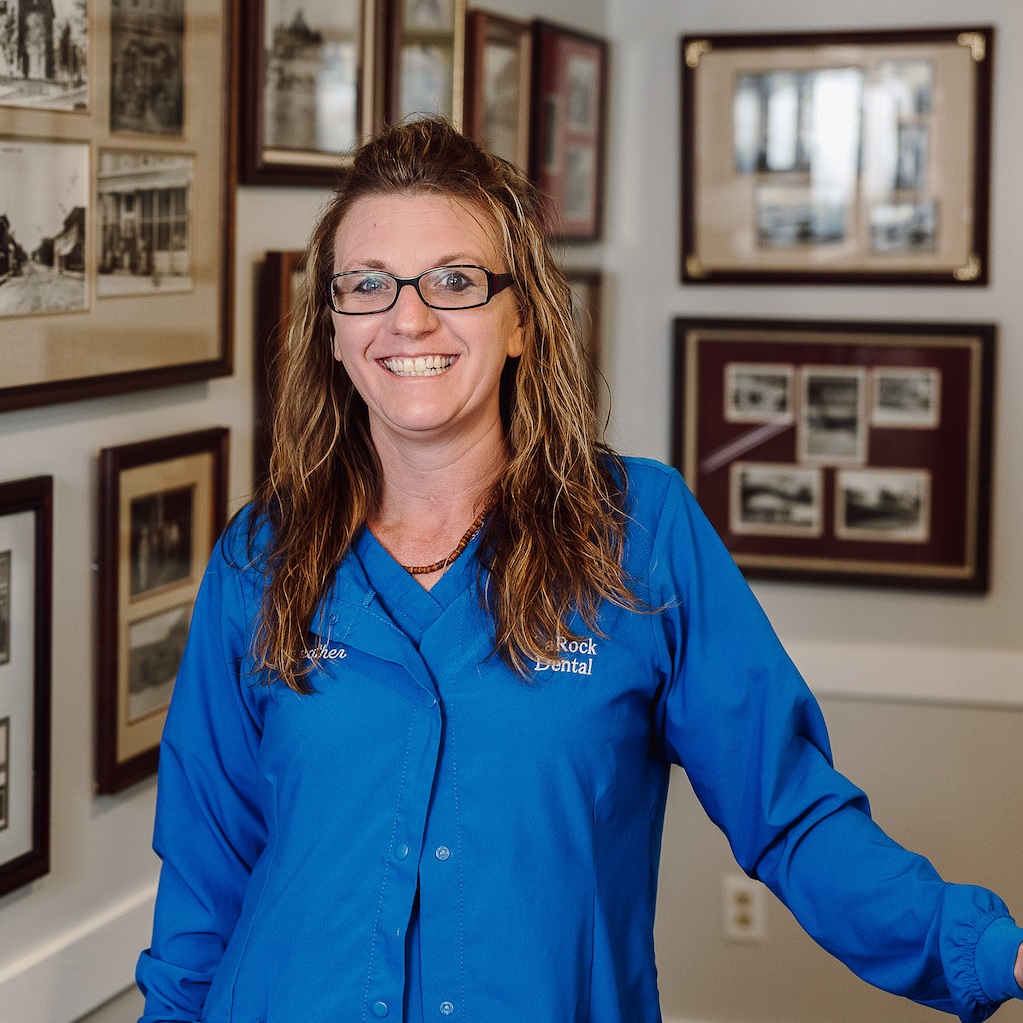 Working at the front desk, Heather schedules visits for patients, ensures all documents are transferred to all specialty offices for coordination of care, and helps patients receive the most out of their dental insurance. She enjoys working at LaRock Dental because of the extra care and compassion that comes with working in a small town, as well as the amazing team-oriented group she works with. Heather graduated from Washtenaw Community College with a registered dental assistant certification, and later became a certified dermatology technician.
When not working, Heather enjoys spending time with her family, including her two teenage sons Devon and Dominic, her two dogs Roxy and Boss, and her silly cat Simba. She also enjoys spending time with family and friends and indulging in her artistic side with charcoal drawings. Someday she would love to buy a beach bungalow in the Florida Keys.
Request An Appointment Today
If you're looking for compassionate and quality dental care in Manchester, MI, you can rely on LaRock Dental and the caring team under Dr. LaRock and associate Dr. Ross.
Testimonials
We Love Hearing From Our Patients

Front desk staff, dental hygienist and doctors were pleasant and professional.
– Gerald M.

"My hygienist was amazing and dentist was excellent. Highly recommend!"
– Brent L.

"Great small town practice with a caring staff."
– Michael B.