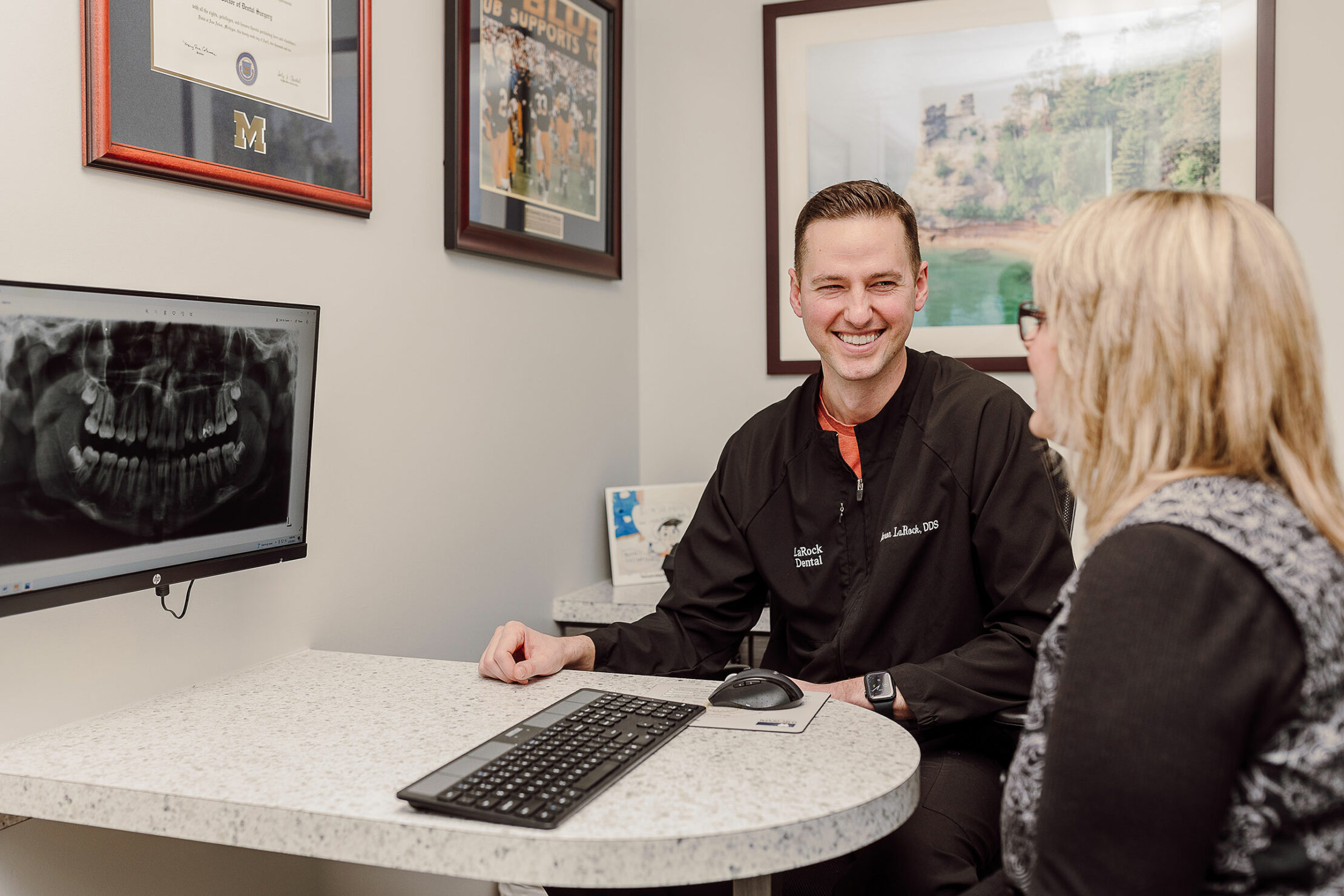 LaRock Dental for Better Smiles Today and Tomorrow
Enjoy cutting-edge dental care with the comfort of a small-town dentist from Dr. LaRock and associate Dr. Ross at LaRock Dental in Manchester, MI.
About Us
Oral Health the Easy Way With LaRock Dental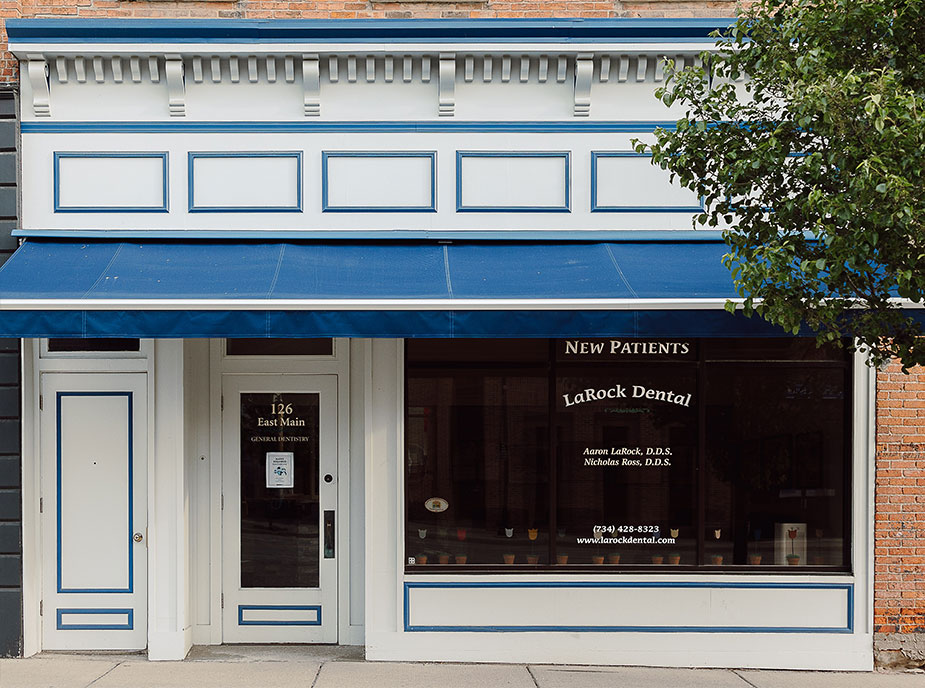 Tired of feeling rushed or stressed at the dentist? At LaRock Dental, our patients are treated like family. We're a small town dental office that has advanced technology. There's no pressure to choose unnecessary or costly treatments, and we're experienced in dealing with dental anxiety in patients of all ages. Dr. LaRock and associate Dr. Ross will work with you to determine which treatments you truly need.
Both Dr. LaRock and Dr. Ross were raised in Manchester and graduated from Manchester High School. As members of the local community, they're dedicated to providing impeccable dental care. Honesty is the core of their practice, which has been open since 2013. Patients of all ages and with any dental condition are encouraged to experience how relaxing dental care can be with the right team on your side.
Our team works hard to bring the small-town feeling to every interaction with our patients while providing modern, top-notch dentistry. You don't have to sacrifice the latest techniques in implant restoration, dental crowns, or digital X-rays to find a caring dental team. From routine cleanings to more serious dental conditions, our office and the many fantastic specialists that we work with allow us to provide exceptional care to our patients.
Our Services
Cutting-Edge Dental Care
LaRock Dental focuses on full-scale preventative dentistry, from fluoride treatment to routine cleanings. We provide digital X-rays and intraoral scanning, comprehensive oral exams, and gum disease detection and treatments. Custom night guards for tooth grinding/bruxism are available to protect your smile. In addition to essential oral cancer screenings, we provide restoration services like dental implants, dental crowns, root canals, and simple extractions.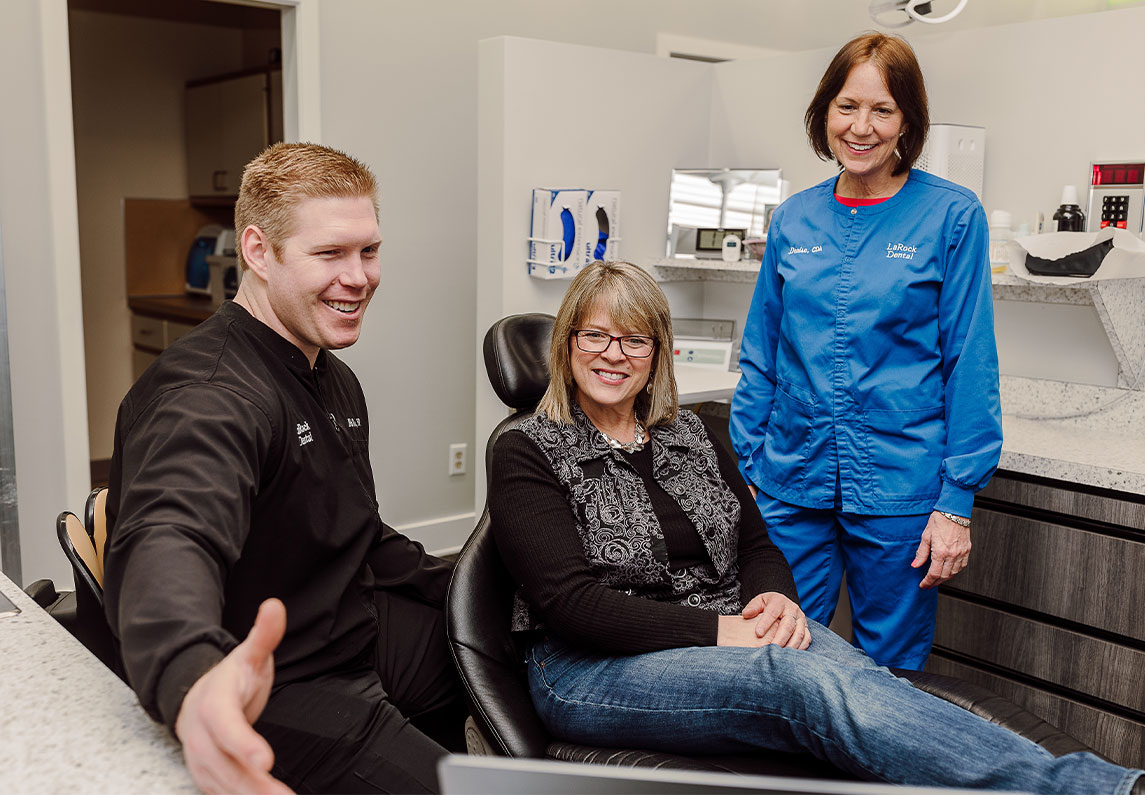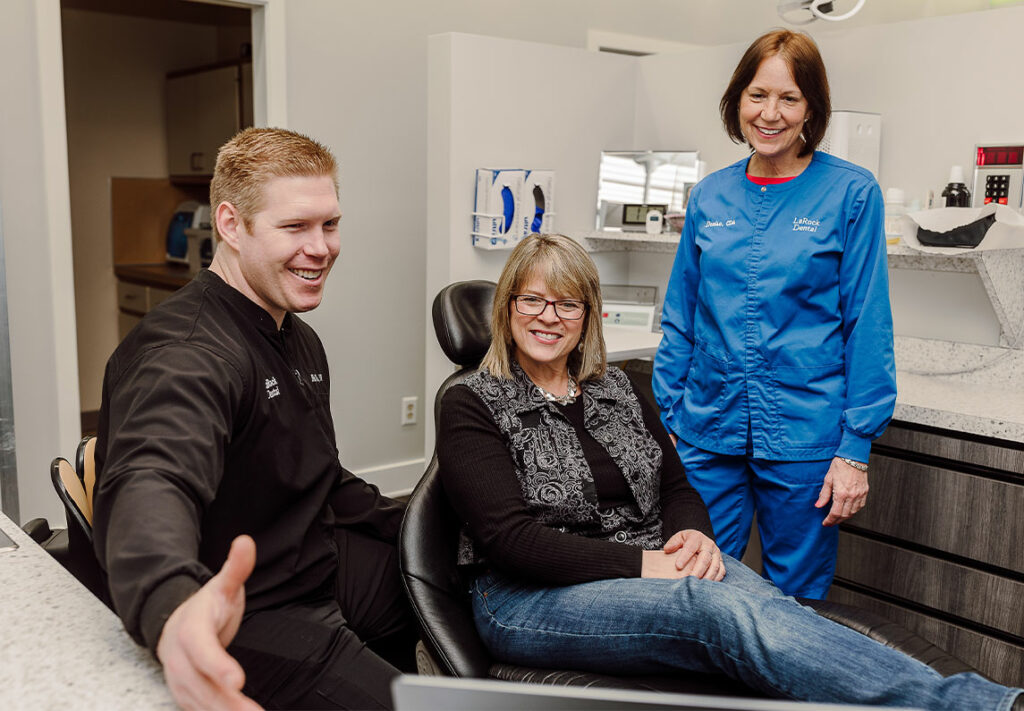 Preventive Dentistry
We believe in addressing dental health issues as early as possible to prevent as much decay and damage as possible.
Restorative Dentistry
When a dental problem sets in, turn to our caring team to handle your restoration work with respect and compassion.
Cosmetic Dentistry
Great oral health is an important dental goal, but there's nothing wrong with wanting an attractive smile.
Our Patients
Family Dentistry with Heart and Integrity
Our dentists at LaRock Dental work hard to provide the best possible patient experience. We provide each patient with honest input about their condition and the care they need. Our practice is built around the entire family. While we see many adult patients and work hard to educate each one on the intricacies of their dental care, we also treat many kids. We're experienced in guiding anxious children through their first dental experiences or helping them overcome phobias created by negative experiences in the past.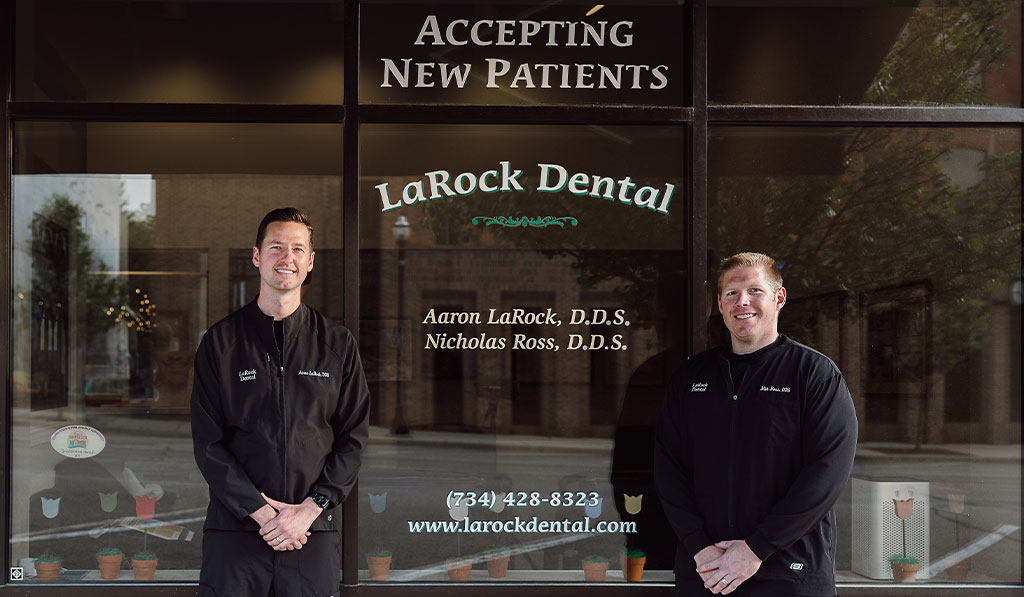 Your First Visit
We want to welcome our new patients here at LaRock Dental with some information that will help prepare them for their first visit.
Patient Forms
Print these forms and fill them out ahead of time to make your first appointment go as smoothly as possible.
FAQs
By addressing these frequently asked questions, we hope to make new and returning patients feel more comfortable visiting us.
Request An Appointment Today
If you're looking for compassionate and quality dental care in Manchester, MI, you can rely on LaRock Dental and the caring team under Dr. LaRock and associate Dr. Ross.
Testimonials
We Love Hearing From Our Patients

Front desk staff, dental hygienist and doctors were pleasant and professional.
– Gerald M.

"My hygienist was amazing and dentist was excellent. Highly recommend!"
– Brent L.

"Great small town practice with a caring staff."
– Michael B.