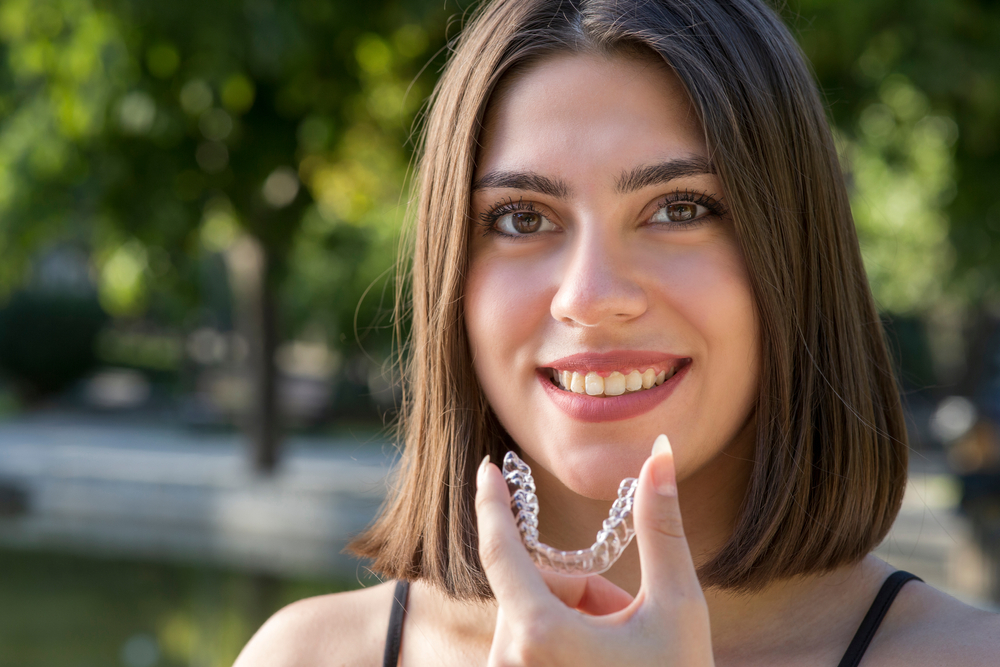 You're likely to remain completely unaware that you're grinding your teeth at night in the beginning. The first warning signs may be a soreness in the jaw or increased sensitivity in your molars. We may spot the warning signs during one of your dental exams by noticing wear and tear on the teeth. While it's officially known as bruxism, you're welcome to call it tooth grinding instead. Regardless of what you call it, a nightguard is the most effective way to prevent damage to your teeth while you work on finding the underlying causes.
What is Bruxism/Tooth Grinding?
Tooth grinding is considered a type of sleep disorder, specifically a sleep-movement disorder. While you may need to investigate other sleep disturbances to stop the behavior, we can prevent damage here at LaRock Dental with a nightguard as soon as the problem is discovered. 
Since stress can often bring on tooth grinding or cause it to return, keeping a custom nightguard on hand is the best way to address this condition over time. The flexible, comfortable material provides a barrier between your teeth so you can sleep soundly without risking damage from any unexpected grinding. There's no way to control the behavior consciously, so a protective barrier is usually the best way to address bruxism once it's discovered.
Tooth grinding usually affects the molars, but gnashing or popping of the jaw while asleep could also chip the front teeth. This is why most nightguards cover the entire row of teeth on either the top or bottom. The dentist will help you choose which side to cover based on your comfort level and wear pattern.
The Benefits of Getting a Custom Nightguard
There are options for getting nightguards online or over the counter that supposedly form to fit your teeth with merely the help of hot water. Unfortunately, most dental patients who try them quickly find these guards uncomfortable, damaging their gums or impairing their breathing as they sleep. Don't mistake custom nightguards from the dentist for these low-quality imitations.
After taking a full set of impressions, our dental team provides you with a comfortable and easy-to-wear guard that you won't even notice at night. We use high-quality materials that last for months or even years, depending on how hard you grind your teeth. If you wouldn't wear a random shirt from the store because it might not be your size, you shouldn't settle for a one-size-fits-all nightguard either.
Who Needs a Nightguard?
Here at LaRock Dental, we see plenty of pediatric patients who show signs of bruxism. In most cases, we only recommend nightguards for older teens and adults. The use of these devices is generally avoided in young children to prevent the chance of tooth misalignment from daily wear. We have other options for helping young children deal with tooth grinding, including recommendations for routine changes to help make bedtime more calming. 
For adults that have fewer options for reducing stress, a nightguard is a good choice because the permanent teeth are fixed and not affected by the use of a guard.
After visiting Dr. LaRock for a bruxism consultation, you'll have a custom nightguard to pop in whenever you're concerned about tooth grinding. Schedule your appointment today to find out if you're dealing with any damage from nighttime grinding.
Request An Appointment Today
If you're looking for compassionate and quality dental care in Manchester, MI, you can rely on LaRock Dental and the caring team under Dr. LaRock and associate Dr. Ross.
Testimonials
We Love Hearing From Our Patients

Front desk staff, dental hygienist and doctors were pleasant and professional.
– Gerald M.

"My hygienist was amazing and dentist was excellent. Highly recommend!"
– Brent L.

"Great small town practice with a caring staff."
– Michael B.