Dr. Aaron LaRock, DDS, founded LaRock Dental in 2013 after spending a few years as an associate dentist under the previous owner, Dr. Currey. Dr. LaRock completed his general practice residency at Mount Sinai Hospital in New York City in 2011, graduated from the University of Michigan School of Dentistry in 2010, and earned his Bachelor of Science degree from the University of Michigan in 2006. He graduated valedictorian from Manchester High School in 2002. Dr. LaRock enjoys the daily interactions with his patients and helping them to maintain a healthy mouth the best way possible. He is a member of the American Dental Association, the Michigan Dental Association, and participates in the Seattle Study Club and the local chapter of the Synergy Study Club. As a dentist, he loves seeing his work help his patients immediately, either by relieving them of severe pain or by improving the aesthetics of their smile. He also enjoys that he can watch families grow throughout the years since he gets to see his patients a few times a year. Dr. LaRock was a patient of the previous owner, Dr. Currey, since he was three years old. He then bought the practice from him at age 30.
When not working, Dr. LaRock enjoys spending time with his family, including his wife Ashley, his daughters Charlotte and Rylan, and his dog Blue. He also enjoys traveling and cheering on the University of Michigan sports teams – especially attending football and basketball games. Dr. LaRock also enjoys participating in sports and exercising; he played club volleyball at the University of Michigan and also ran the Detroit Half Marathon in 2021 at a 9:29 minute mile pace.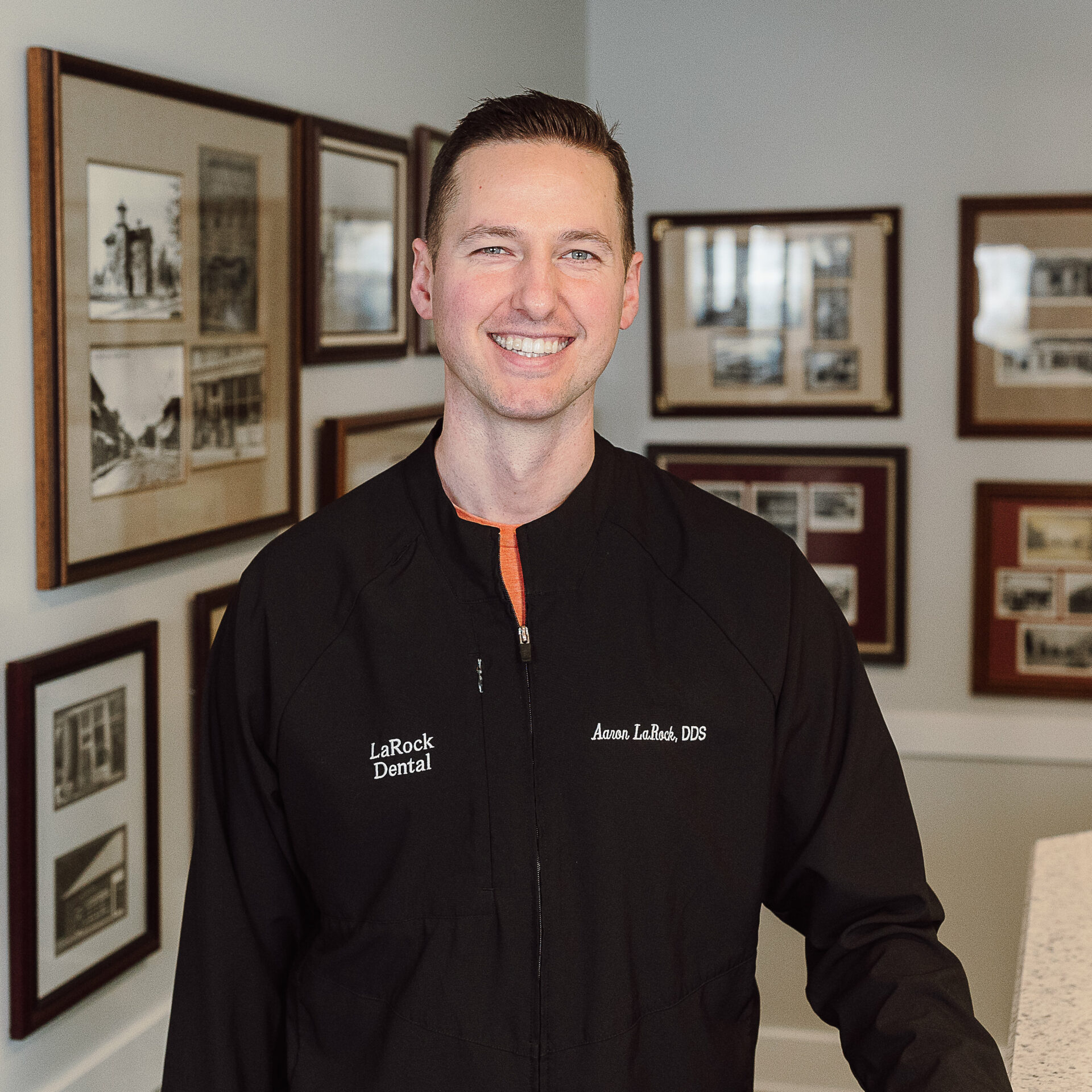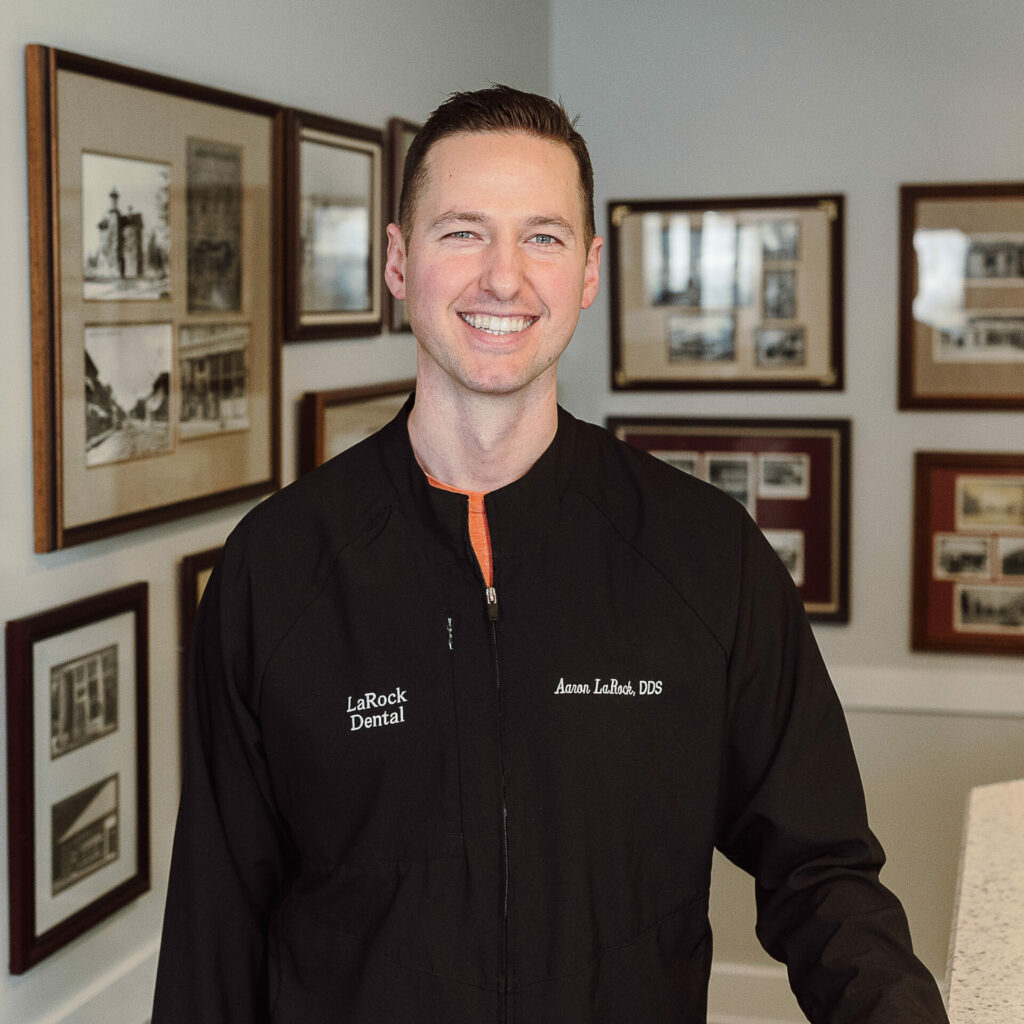 Schedule an appointment with Dr. LaRock
Request An Appointment Today
If you're looking for compassionate and quality dental care in Manchester, MI, you can rely on LaRock Dental and the caring team under Dr. LaRock and associate Dr. Ross.
Testimonials
We Love Hearing From Our Patients

Front desk staff, dental hygienist and doctors were pleasant and professional.
– Gerald M.

"My hygienist was amazing and dentist was excellent. Highly recommend!"
– Brent L.

"Great small town practice with a caring staff."
– Michael B.