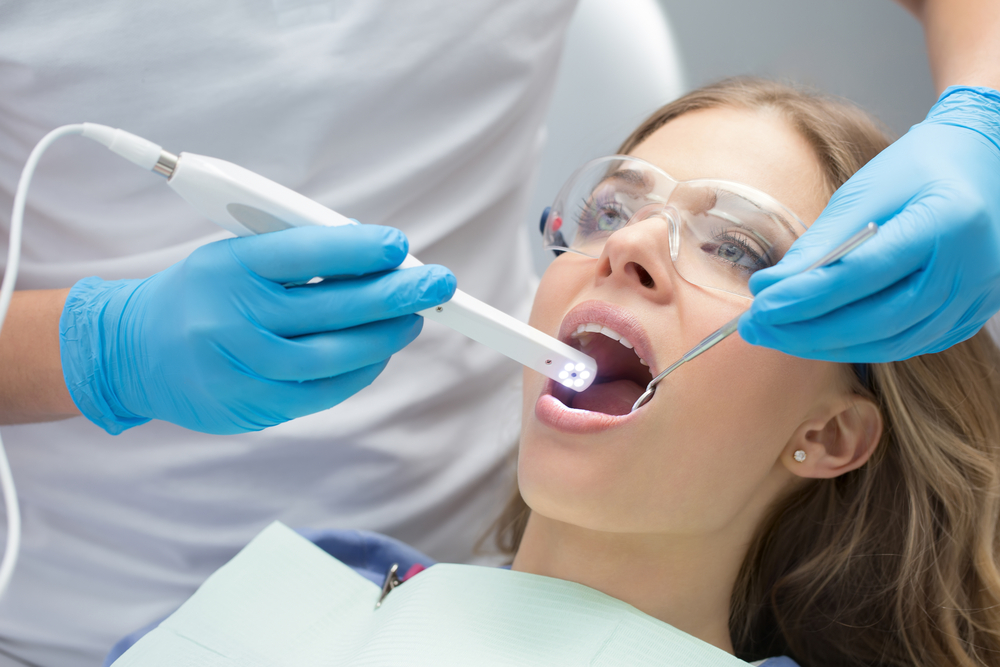 Since the start of modern dentistry, dentists have struggled to show their patients exactly what they're trying to fix inside the mouth. A lack of space makes it hard to do this with dental and hand mirrors alone. 
The intraoral camera is a great piece of technology we utilize here at LaRock Dental to give each patient a peek directly at their teeth and gums. The camera provides an up-close view of exactly what's going on, even in hard-to-see spaces. You'll never second-guess the need for cavity filling or other treatments again after experiencing the difference made by the intraoral camera.
How the Intraoral Camera Helps Our Team Provide Better Care
The view provided by this kind of dental technology isn't just helpful for educating you as the patient. Our dental care team also relies on the high-quality images provided by the camera to get a better view of cavities, fractures, and more. It's not always easy to get a clear view of the back and sides of some teeth, even with the angled dental mirrors long used by dentists. With lights and high-resolution imaging, these cameras ensure that the dentists can get any view they need to determine what kind of treatment is best for you.
Investing in an intraoral camera was a part of our commitment to honest and transparent dental care. We're proud to offer an educational dental experience, so you feel empowered and informed about your health. 
If you have any questions or want to see exactly what we're recommending, we're happy to show you the issue directly with our imaging technology. We'll combine this technique with digital X-rays, digital impressions, and more to ensure we know the condition of every corner of your mouth. Contact LaRock Dental today to make your next dental appointment.
Request An Appointment Today
If you're looking for compassionate and quality dental care in Manchester, MI, you can rely on LaRock Dental and the caring team under Dr. LaRock and associate Dr. Ross.
Testimonials
We Love Hearing From Our Patients

Front desk staff, dental hygienist and doctors were pleasant and professional.
– Gerald M.

"My hygienist was amazing and dentist was excellent. Highly recommend!"
– Brent L.

"Great small town practice with a caring staff."
– Michael B.