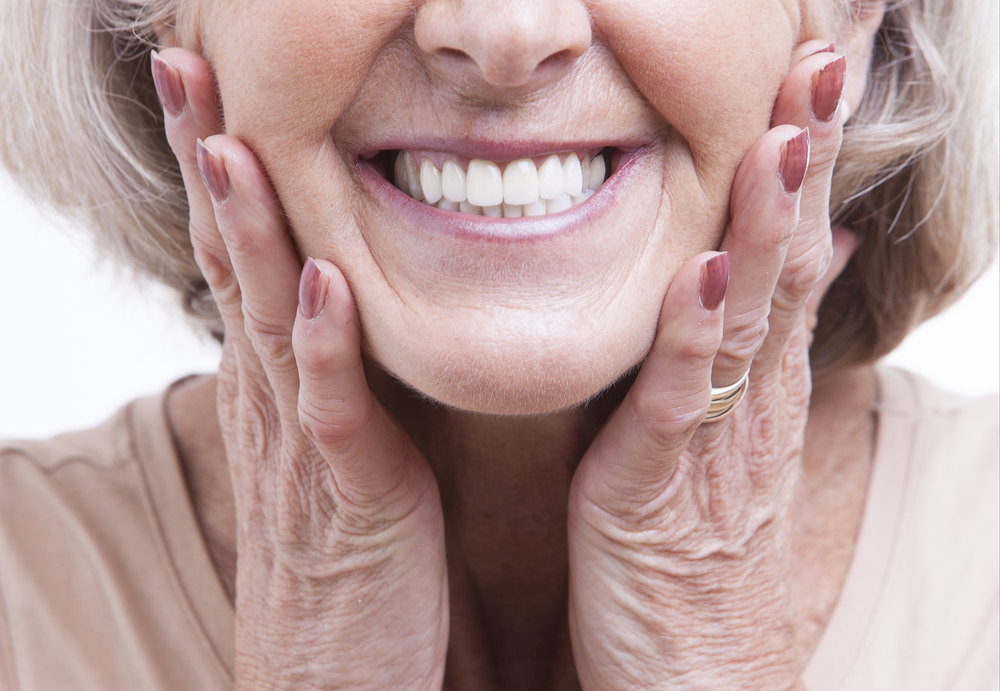 Restoration once began and ended with dentures, but there are many more options today. Dentures are still the best choice for some patients who visit us here at LaRock Dental due to the combination of reliability, easy removal, and affordability. When all of your teeth are missing, few options can beat dentures for full restoration.
However, that's not the only time it's useful to choose dentures. Partial dentures are a reliable way to replace as little as one tooth, especially when it's a visible front tooth rather than a hidden molar. With skilled restoration work, Dr. LaRock and Dr. Ross craft dentures that give you a natural-looking smile that has a good fit for comfort and bite strength.
What Benefits Are Offered by Traditional Dentures?
Dr. LaRock believes in empowering our patients with all the options available, not just recommending the latest or greatest new treatment for restoration work. While dental implants are certainly popular today, dentures still offer benefits when compared to them. Dentures are affordable, relatively quick to craft, and easy to adapt to cover almost any number of teeth.
A single device can fill large gaps even when the gaps are located on the opposite sides of the mouth. Dentures are the option that most easily covers the entire gums when all the teeth are gone without requiring extensive surgery to implant multiple anchors. Since these dentures are easily removed whenever you need to clean them or give your gums a rest, there are fewer issues with dental hygiene.
How Many Types of Dentures Are Available?
There's no one single type of denture that's right for everyone. Dr. LaRock and our team focus on custom solutions for patients, so our restoration work makes you happier and healthier. We provide full, partial, and implant-supported dentures.
While implant-supported dentures are not as easy to remove as these traditional dentures, they can offer a range of different benefits. If you're not sure what kind of denture might work best for your dental health situation, we're happy to help with recommendations tailored to your needs after a full exam.
What Is the Process for Crafting New Dentures?
The entire process begins with clear impressions taken of your entire mouth so we can determine exactly where the dentures will fit in. Even if we're just taking impressions of your gums for full dentures, we'll work hard to get accurate measurements for comfortable dentures right from the start. We use digital impressions thanks to our advanced scanner whenever possible to ensure high accuracy and the little details that provide a good fit. 
After the impressions are made, we craft the dentures from the information and your choices about your new smile. When the dentures are complete, we ask you to come in for a visit to adjust and fit them to your mouth. Additional adjustment visits are always available to help deal with anywhere the base might rub against your gums or tongue.
Can Dentures Be Repaired or Adjusted?
Few types of dental restoration hardware are easier to repair, clean, and adjust than traditional dentures since they're removable. You can simply stop by after making a repair appointment and drop off the dentures if necessary so we can work on a repair while you're taking care of other business. Some work will need you in the dentist's chair for fitting and adjustment.
Learn more about dentures and if they're the right restoration dentistry choice for you by visiting our Manchester, MI practice.
Request An Appointment Today
If you're looking for compassionate and quality dental care in Manchester, MI, you can rely on LaRock Dental and the caring team under Dr. LaRock and associate Dr. Ross.
Testimonials
We Love Hearing From Our Patients

Front desk staff, dental hygienist and doctors were pleasant and professional.
– Gerald M.

"My hygienist was amazing and dentist was excellent. Highly recommend!"
– Brent L.

"Great small town practice with a caring staff."
– Michael B.