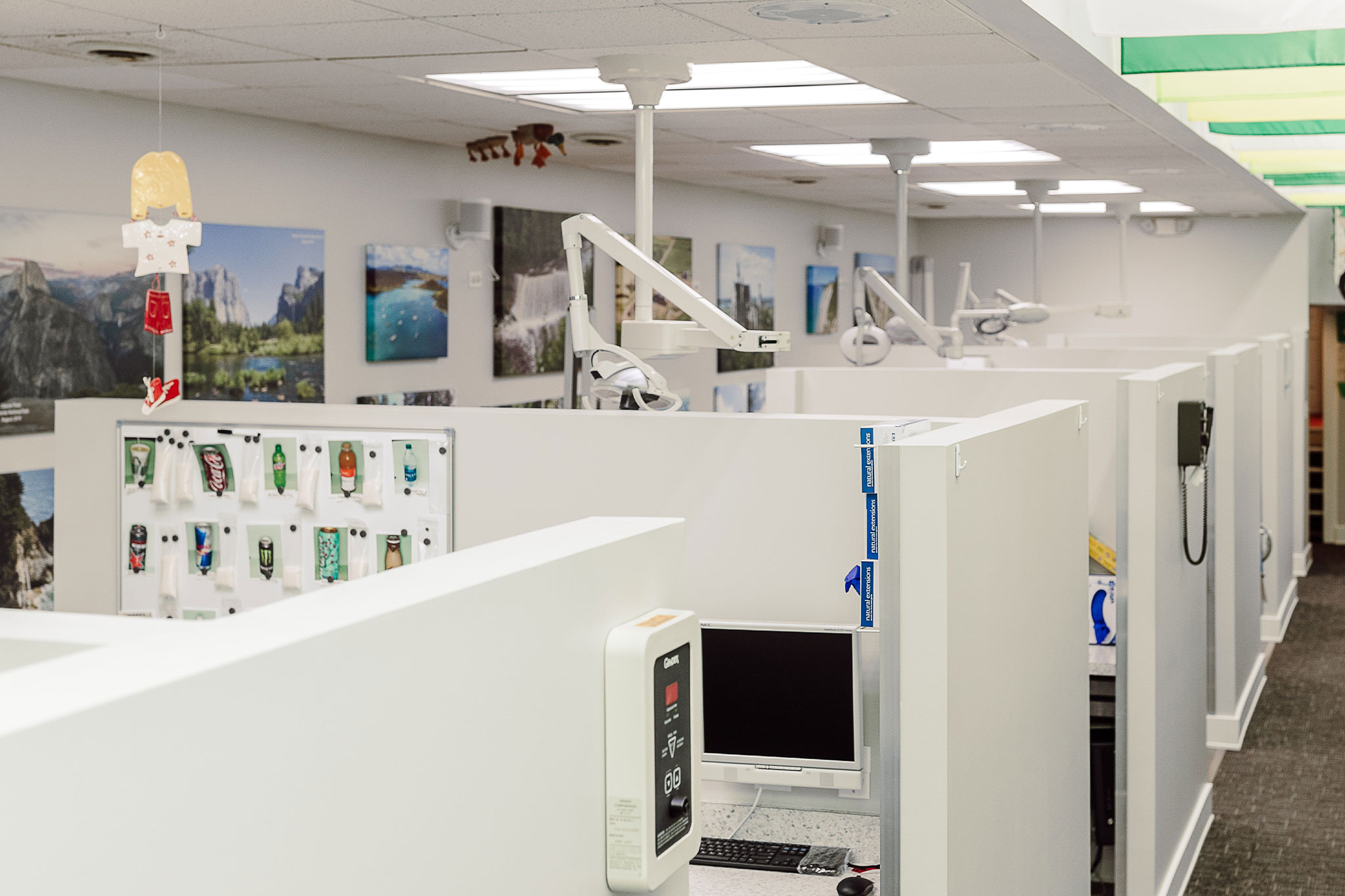 Services
Full-Service Dental Care with Integrity and Heart
Cutting-edge dental care in your hometown
At LaRock Dental, our team primarily focuses on preventative dentistry. This includes helpful education on the best techniques to use at home to maintain good oral hygiene all year round. We'll give you deep cleanings and help prevent cavities from growing any bigger by promptly recommending the right kinds of fillings. If there's any sign of gum disease, our periodontal treatment programs will clear the problem right up.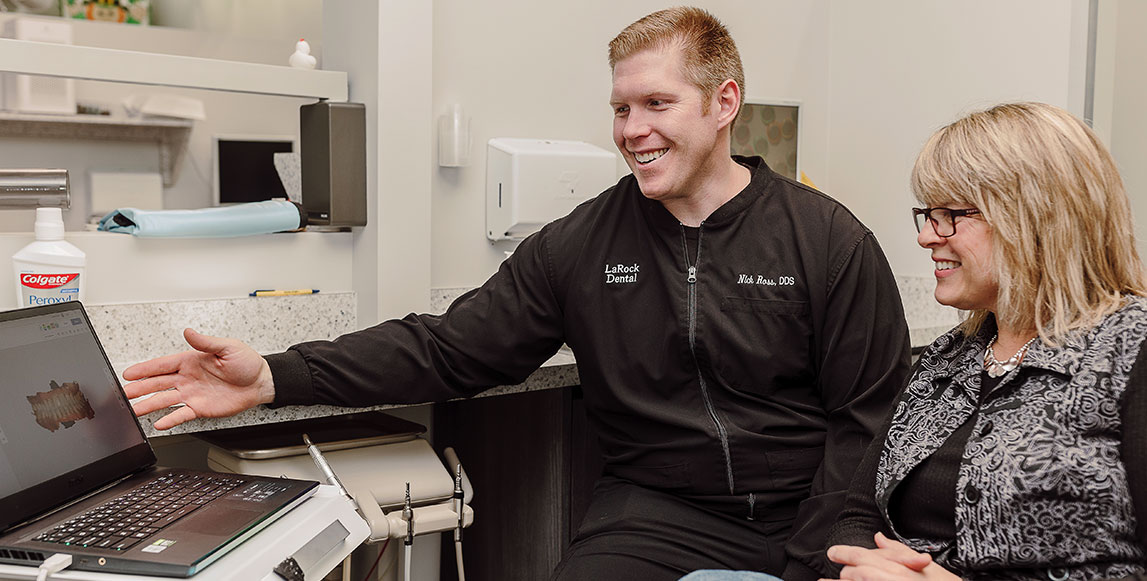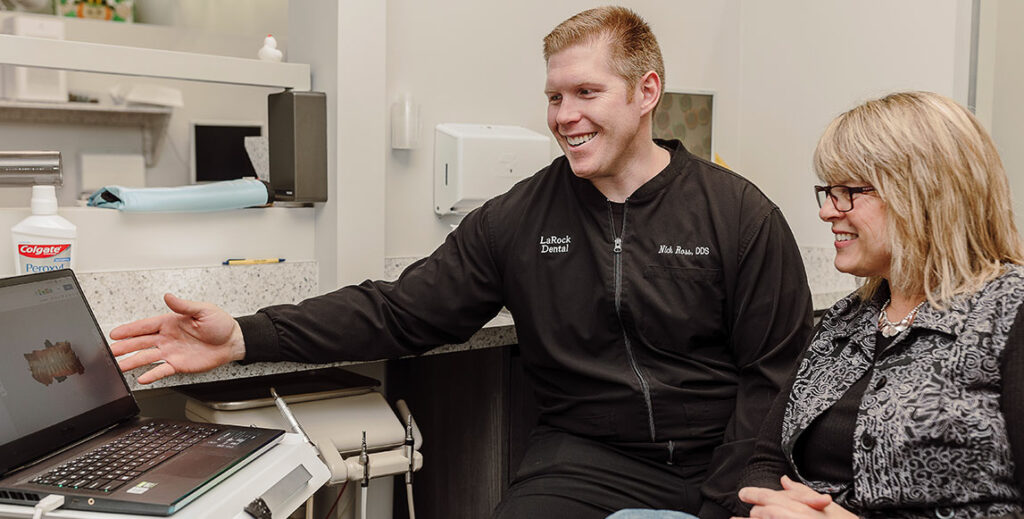 Dental Hygiene/Exams
Our services begin with comfortable and affordable dental hygiene exams and cleanings.
Oral Cancer Screening
While we're checking your mouth, we'll complete an oral cancer screening for early detection and peace of mind.
Dental Fillings
Dental fillings are available in both color-matched composite materials or traditional amalgam where durability is key.
Extractions
When it's not possible to use restorative techniques, we offer simple extractions within our dental office.
Implant Restoration
Beyond just preventative dentistry, we also focus on restorative services like implant restoration.
Inlays and Onlays
For teeth with extensive decay or fractures, inlays and onlays help patch the surface more than a filling can provide.
Teeth Whitening
Teeth whitening is available at our office so you can get the cosmetic dentistry you need without having to travel.
Dental Technology
Our digital X-rays, digital impressions, and intraoral camera, make the entire restoration process much more comfortable.
And Many More
Use out site navigation to learn more about all of the different services that we offer.
Request An Appointment Today
If you're looking for compassionate and quality dental care in Manchester, MI, you can rely on LaRock Dental and the caring team under Dr. LaRock and associate Dr. Ross.
Testimonials
We Love Hearing From Our Patients

Front desk staff, dental hygienist and doctors were pleasant and professional.
– Gerald M.

"My hygienist was amazing and dentist was excellent. Highly recommend!"
– Brent L.

"Great small town practice with a caring staff."
– Michael B.