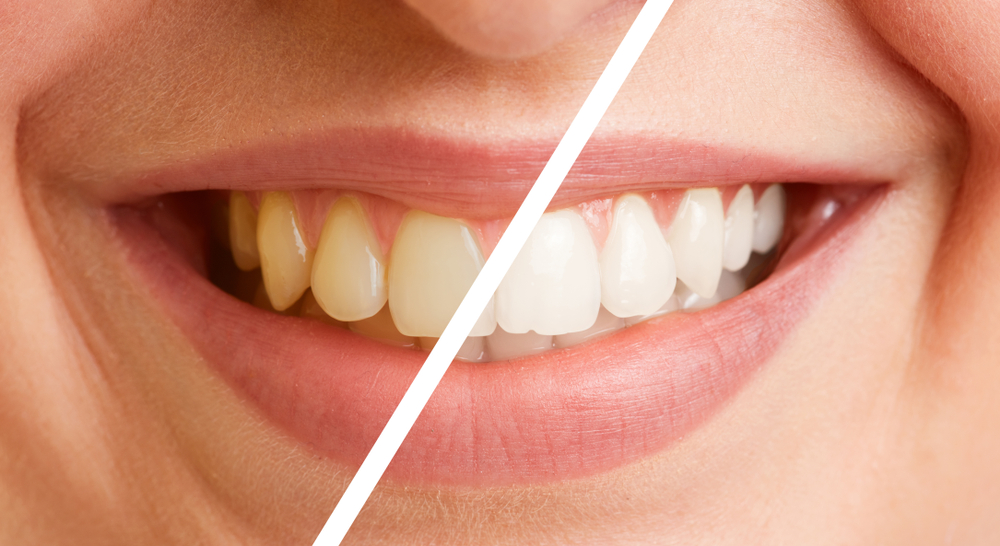 Your teeth will slowly become discolored by eating and drinking, no matter how well you brush and floss. Other habits like smoking or drinking coffee can speed up this discoloration dramatically. There's no need to live with this effect just because it's inevitable. 
Safe and reliable teeth whitening from our team at LaRock Dental is the fastest way back to a sparkling smile that will make you feel confident. Everyone deserves a smile that they feel proud of, so don't discount the value of cosmetic dentistry for reducing any self-consciousness you might struggle with.
What Causes Tooth Discoloration Over Time?
Even if you avoid every food and drink with pigment, your teeth will slowly become slightly yellow over time. This is due to the aging of the enamel material and the dentin layer below it. Patients with perfect brushing habits and great dental hygiene will still experience this discoloration despite their best efforts.
For others that visit our team for cosmetic procedures, most of the staining they experience could be avoided. Depending on your goals, you may find it worth cutting back on red wine, coffee, soda, and smoking. Not only will this prevent further discoloration before treatment, but it will also make your teeth whitening investment last as long as possible.
How Does Teeth Whitening Work?
Plenty of home products claim to lift stains and counteract yellowing. Yet most whitening products sold over the counter do little more than make your gums sore or risk damaging your enamel. For safe and effective teeth whitening, come see our team in Manchester, MI. We provide Glo Whitening in our practice and several long-term products you can use at home to counteract staining.
Professional teeth whitening from your dentist relies on strong but safe bleaching compounds that break apart the bonds holding the stains to your enamel. Even just deep cleaning the teeth can remove stains if it's been a few years since your last visit to our practice. 
There's no damage when the dentist is overseeing the entire process with the help of a dental assistant. Stop fiddling with messy trays and drippy gels when a few visits to our office can lift years of staining and restore your smile to a brighter shade of white.
Custom Teeth Whitening for Better Results
Not only do the whitening systems used in our office just work better at removing stains, but they're also easier to control for exactly the desired effects. Each consultation for teeth whitening will start with a conversation about the final shade you want your smile at by the end. 
If you want a really natural-looking smile but just need some stains lifted, we can target the most affected areas and minimize how bright the results are overall. For a brighter look that's popular for people working on camera, we can also help even out the entire smile so it really pops. Custom professional teeth whitening offers just the results you want rather than the much more general effect caused by home whitening tools.
Start a new routine of regular whitening visits to get a brilliant smile with the help of Dr. LaRock or associate Dr. Ross. You'll be surprised at what we can do with the very first visit for cosmetic dentistry.
Request An Appointment Today
If you're looking for compassionate and quality dental care in Manchester, MI, you can rely on LaRock Dental and the caring team under Dr. LaRock and associate Dr. Ross.
Testimonials
We Love Hearing From Our Patients

Front desk staff, dental hygienist and doctors were pleasant and professional.
– Gerald M.

"My hygienist was amazing and dentist was excellent. Highly recommend!"
– Brent L.

"Great small town practice with a caring staff."
– Michael B.