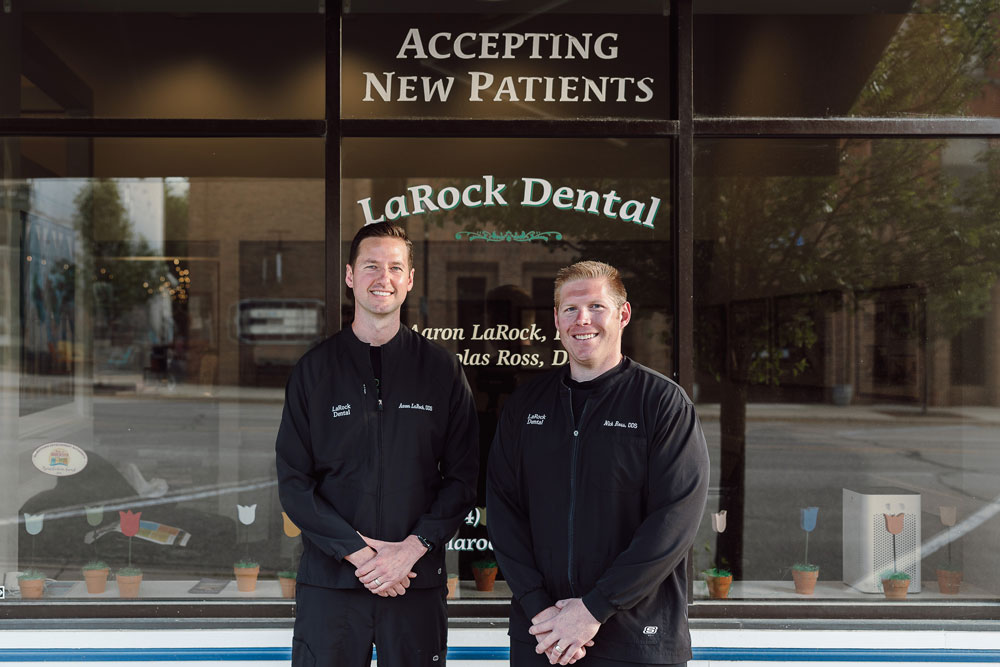 We want to welcome our new patients here at LaRock Dental with some information that will help prepare them for their first visit.
What Should a New Patient Do Before Their First Visit?
Follow your normal dental hygiene practices and note any concerns or previous dental work that may need checking. You can print out our new patient forms right here from our website and fill them out before your appointment to make the entire process go a little more smoothly. 
Bring your identification card or driver's license, along with your insurance card and any other information relevant to your health. Allergies and pre-existing conditions are useful to list before arriving so you don't forget anything important.
What Will Happen During My First Visit?
Each new patient that joins our dental practice will first receive a thorough cleaning from one of our highly-trained hygienists. The dental hygienist will walk you through this process to ensure you're comfortable with every step, even if it's not your first time in the dental chair.
After your cleaning is complete, Dr. LaRock or associate Dr. Ross will drop by to check your oral health and make any recommendations for continuing care or hygiene tips. If X-rays or other scans are needed to determine the condition of your oral health, they'll be completed at this time. 
Most new patients will need up-to-date X-rays so we can keep them on file as a record of their current dental health. This is an important tool to help us spot developing jaw and tooth issues for prompt treatment.
Should I Check With My Insurance Before My Appointment?
It's important to find out what your insurance will cover regarding dental treatments before making your first appointment. Patients are responsible for all fees and costs not covered by the insurance company at the time of service. This includes co-pays, deductibles, overages, and anything excluded from coverage.
Most dental plans will cover cleanings, at least one set of X-rays per year, and some restorative work. However, this varies greatly between plans and depends entirely on your insurance policy and provider. 
Bring your insurance policy booklet in with you during your first visit to get help with understanding your benefits and what your portion may be. We aim to make our dental services affordable enough that even out-of-pocket costs won't deter you from getting the care you need.
What Happens After My First Visit?
If you have perfect dental health, you'll simply schedule your next cleaning for six months later. Any potential dental concerns spotted during the exam and cleaning will result in recommendations for another follow-up visit. The dentist may need to perform an intraoral scan or additional X-rays to focus on potential decay or other problems.
When something simple like a cavity is discovered during the exam, the follow-up appointment may only focus on the restorative treatment. Our receptionist will help you understand which appointments are needed based on what's discovered during your time with the dentist. If you have more questions, you can call our team or schedule an appointment just to discuss your concerns.
LaRock Dental wants to make your dental visits less stressful and more pleasant. Contact us today to schedule your first appointment.
Request An Appointment Today
If you're looking for compassionate and quality dental care in Manchester, MI, you can rely on LaRock Dental and the caring team under Dr. LaRock and associate Dr. Ross.
Testimonials
We Love Hearing From Our Patients

Front desk staff, dental hygienist and doctors were pleasant and professional.
– Gerald M.

"My hygienist was amazing and dentist was excellent. Highly recommend!"
– Brent L.

"Great small town practice with a caring staff."
– Michael B.