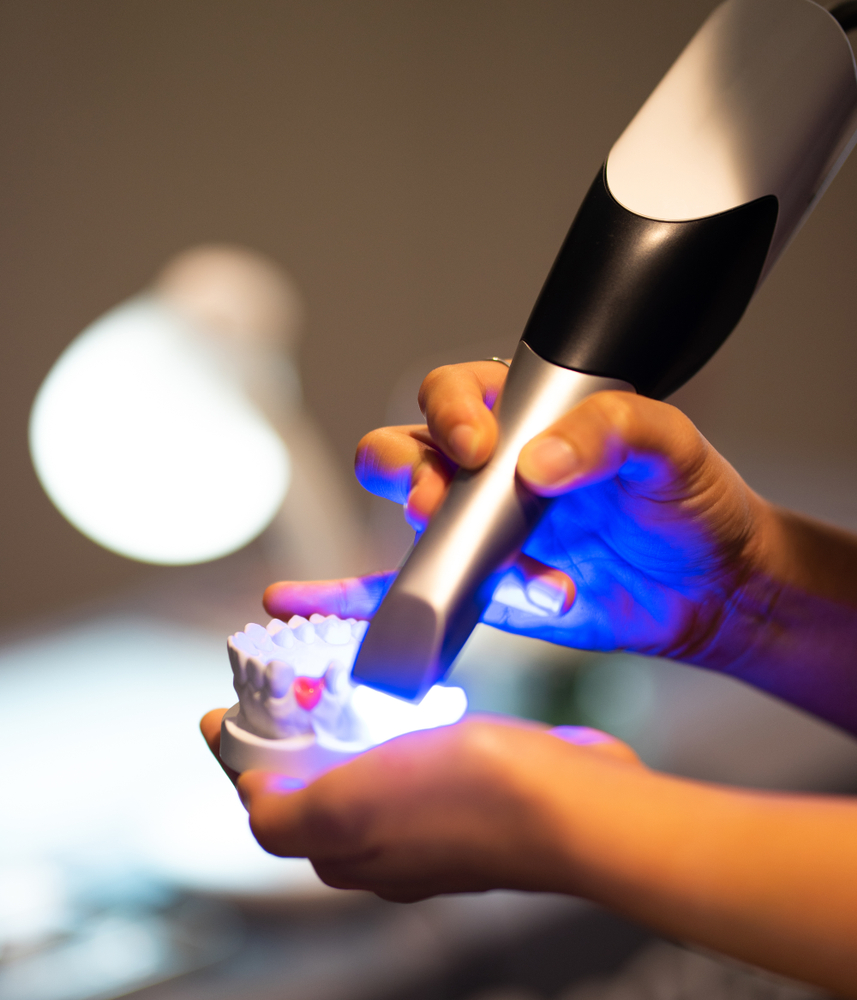 LaRock Dental uses digital dental impressions to give you the best possible treatment outcome. Impressions are used any time we need a physical record of your mouth, right down to the placement of every tooth. While X-rays may give our team a good idea of the size and location of teeth, the 2-D model doesn't provide enough information for 3D projects like crowns, retainers, mouth guards, and dental implants. 
Dental impressions help fill in the gap by creating full 3D recreations of your mouth. The traditional method involved bite trays that could be messy and a little difficult to use comfortably, but digital dental impressions are a quick and easy alternative that provides highly accurate results.
The Benefits of Digital Impressions
Our focus is on preventative dental care, but sometimes we must help our patients with restorative work. That's where our digital impressions process comes in.
We'll use a powerful intraoral scanner to create a complete image of the mouth, including the gumline and position of each tooth. Getting a good scan of the entire mouth ensures that all dental work fits in perfectly with minimal adjustments needed. This means less time in the dental chair and fewer incidental costs for you as the patient. 
If you've been avoiding certain dental work because of the need for impressions, let our digital process put you at ease. Schedule your dental restoration appointment today.
Request An Appointment Today
If you're looking for compassionate and quality dental care in Manchester, MI, you can rely on LaRock Dental and the caring team under Dr. LaRock.
Testimonials
We Love Hearing From Our Patients

Front desk staff, dental hygienist and doctors were pleasant and professional.
– Gerald M.

"My hygienist was amazing and dentist was excellent. Highly recommend!"
– Brent L.

"Great small town practice with a caring staff."
– Michael B.