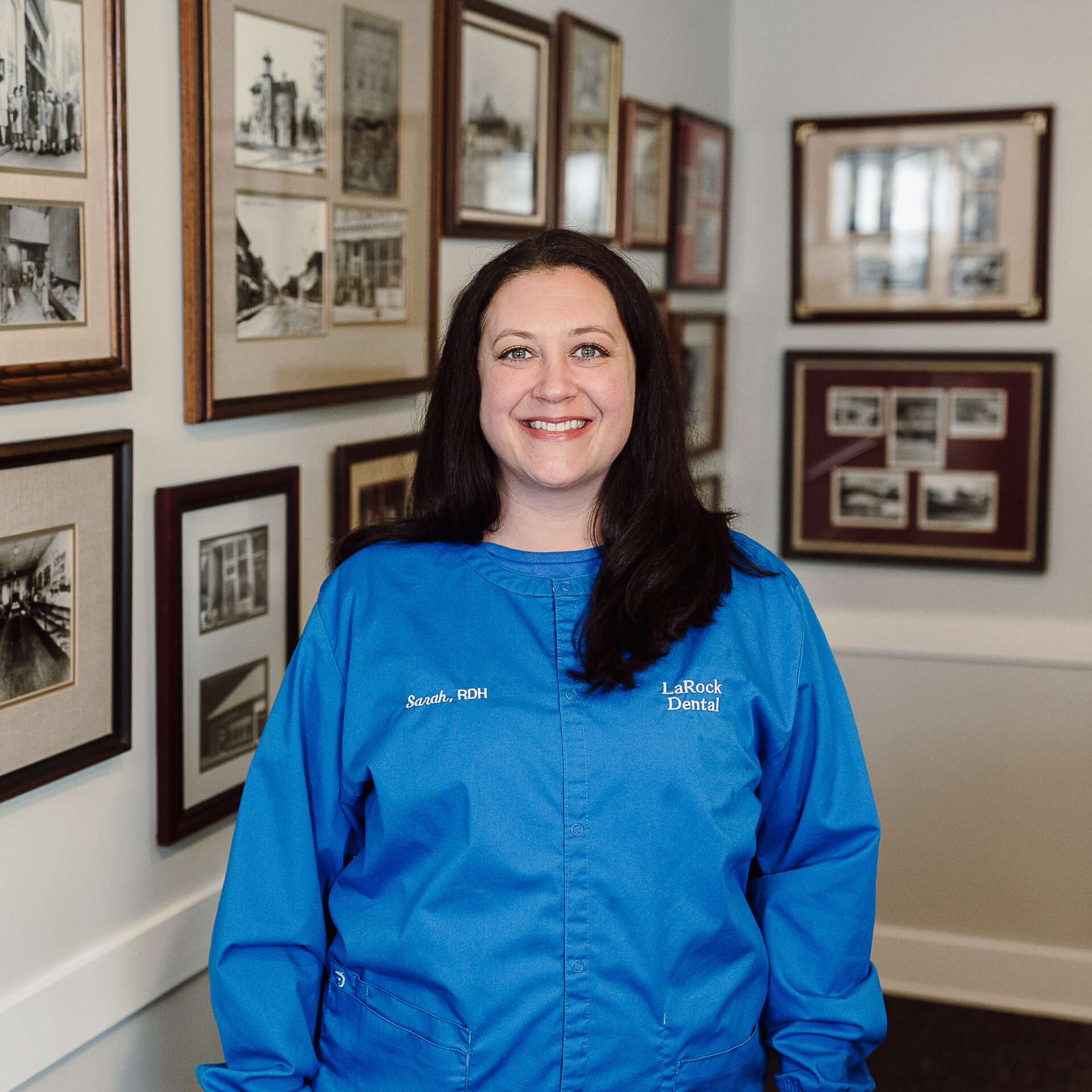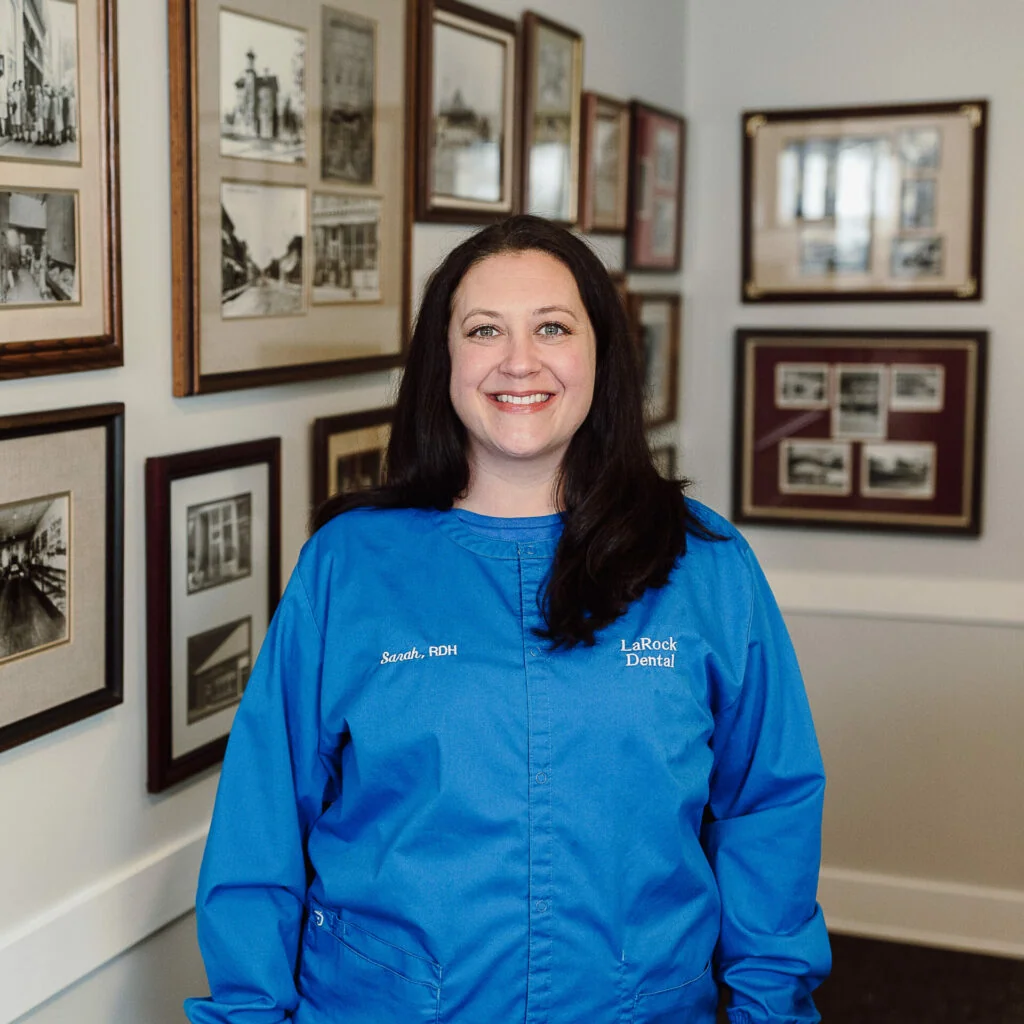 Sarah is a dental hygienist who enjoys caring for patients by providing thorough dental cleanings, routine X-rays and periodontal evaluations. She also provides patients with education and recommendations to improve their oral and systemic health while building rapport with them by learning about their interests and personal needs. She enjoys working at LaRock Dental because the staff she works with all chip in to keep the day running smoothly, and the doctors have positive energy and always keep their patients' best interest in mind. As a hygienist, she enjoys that she constantly gets to meet new people and teach people why it's important to take care of their teeth and oral health. Sarah holds her dental hygiene degree from Kellogg Community College and is certified in the delivery of local anesthesia, nitrous oxide, first aid and CPR. 
When not working, Sarah enjoys spending time with her son Oliver and participating in the many activities he does that keep her young such as shooting hoops, jumping on the trampoline and sledding. She also enjoys being outdoors bike riding, hiking, kayaking and enjoying the beach and lake. She loves spending free time using her creativity on interior decorating, crafting and painting. Someday she would love to travel outside the country and start her own business.
Request An Appointment Today
If you're looking for compassionate and quality dental care in Manchester, MI, you can rely on LaRock Dental and the caring team under Dr. LaRock.
Testimonials
We Love Hearing From Our Patients

Front desk staff, dental hygienist and doctors were pleasant and professional.
– Gerald M.

"My hygienist was amazing and dentist was excellent. Highly recommend!"
– Brent L.

"Great small town practice with a caring staff."
– Michael B.