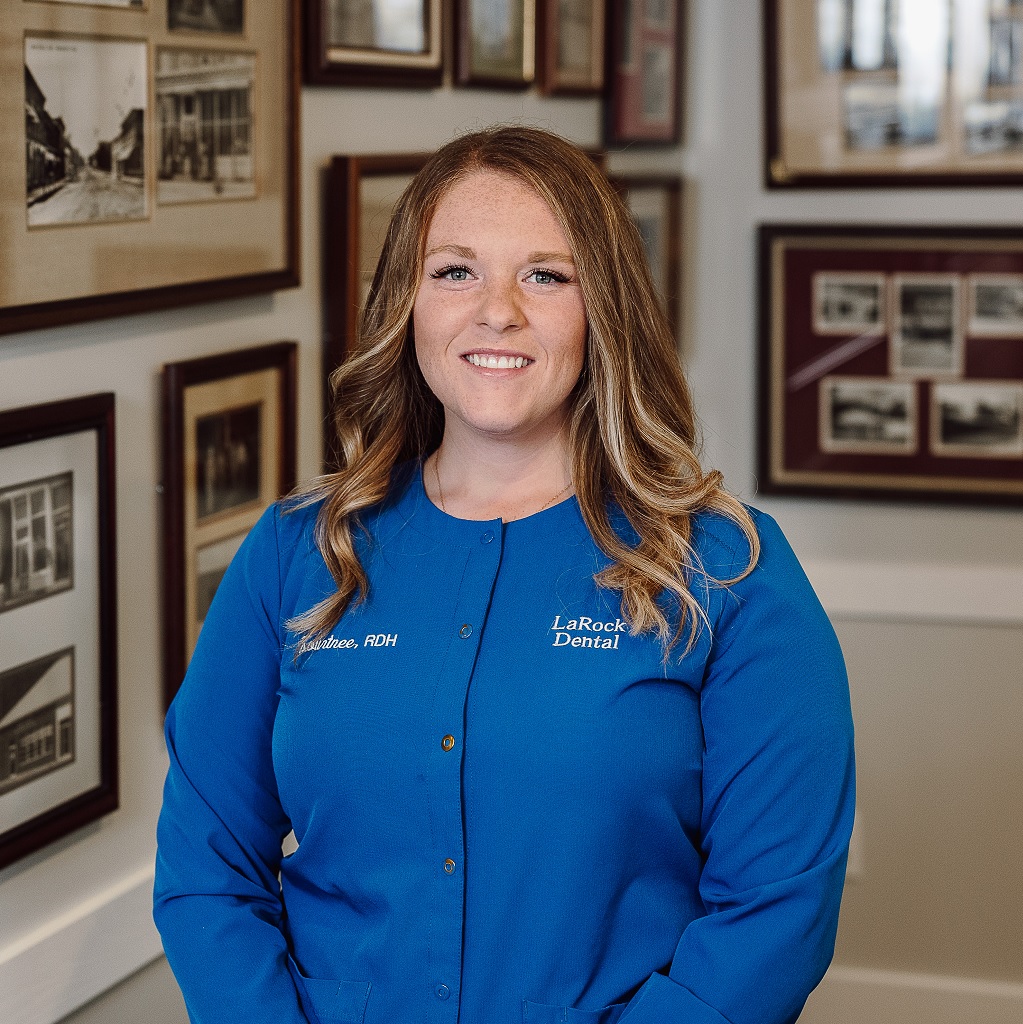 Kourtnee has worked as a dental hygienist at LaRock Dental since 2020, where she builds relationships with patients, as well as educates patients on oral health and answers any questions so they better understand their treatment needs. She loves working in an office that has a high standard of care for patients, as well as kind and caring coworkers. Kourtnee earned her Registered Dental Hygienist degree from Kellogg Community College. She loves that working in the dental field allows her to help others by improving their health while creating connections with them.
When not working, Kourtnee enjoys spending time with her husband and their first son Leon, as well as their two Great Danes Willow and Luna. She also enjoys spending time with friends, traveling, experiencing new places, and weight training at the gym or her home. Someday she would love to go on a hot air balloon ride and spend more time traveling.
Request An Appointment Today
If you're looking for compassionate and quality dental care in Manchester, MI, you can rely on LaRock Dental and the caring team under Dr. LaRock.
Testimonials
We Love Hearing From Our Patients

Front desk staff, dental hygienist and doctors were pleasant and professional.
– Gerald M.

"My hygienist was amazing and dentist was excellent. Highly recommend!"
– Brent L.

"Great small town practice with a caring staff."
– Michael B.