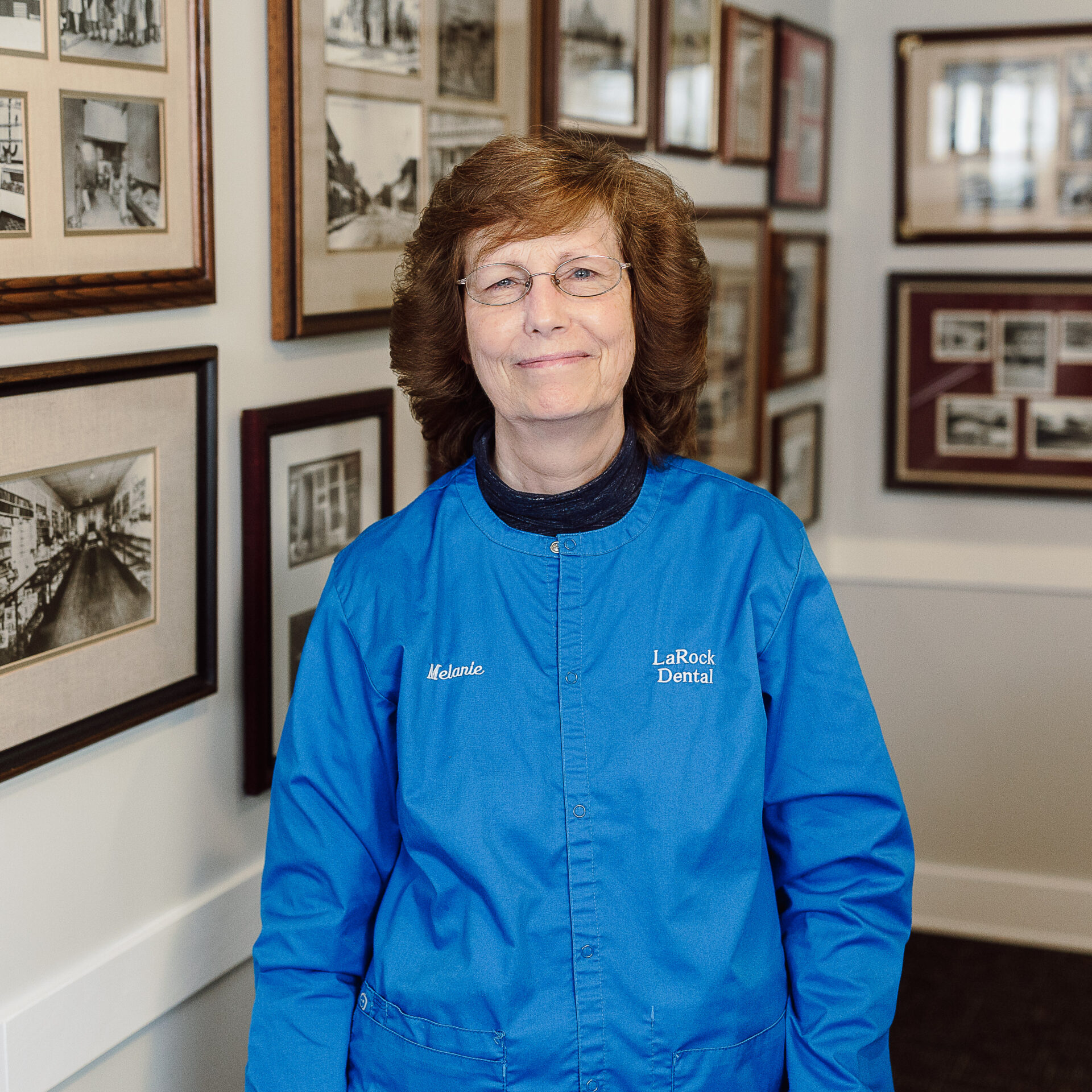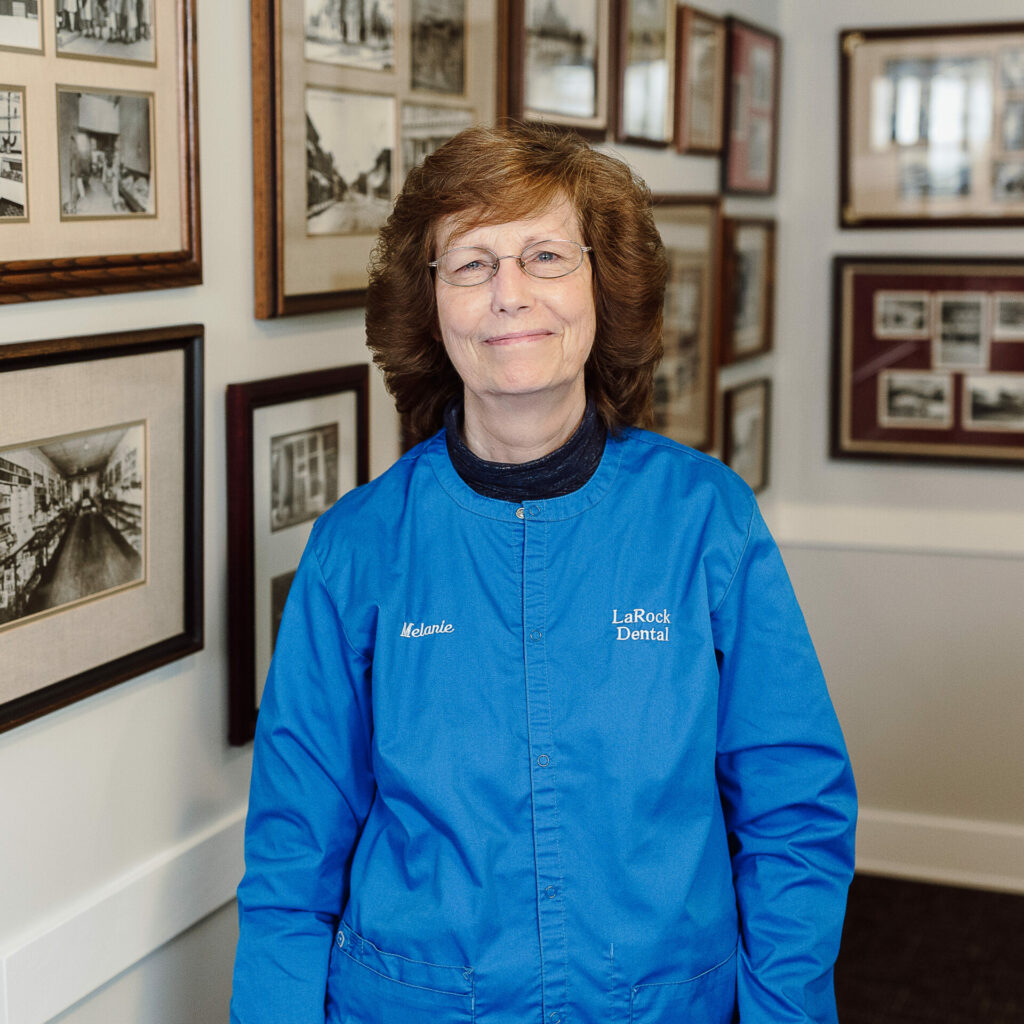 Melanie has worked at the front desk of LaRock Dental since 2012, where she answers phones, schedules appointments, answers insurance questions, and ensures patients have a positive experience in the office. She enjoys interacting with her co-workers and answering any questions she is able to. She loves the small town atmosphere at LaRock Dental, where patients feel like family. She also appreciates that the office goes above and beyond to ensure the customers have a great experience. Melanie graduated from Clinton High School and the Adrian Vocation Center where she studied health occupations. She worked in a co-op for a dentist in high school, which is what interested her in a career in the dental field.
When not working, Melanie spends time with her husband Dan and her son Chad, and the three stray cats that adopted them. She also enjoys reading, watching sports, spending time outdoors, taking pictures and spending time with her cats. Someday she hopes to travel and see more of the United States with her family.
Request An Appointment Today
If you're looking for compassionate and quality dental care in Manchester, MI, you can rely on LaRock Dental and the caring team under Dr. LaRock and associate Dr. Ross.
Testimonials
We Love Hearing From Our Patients

Front desk staff, dental hygienist and doctors were pleasant and professional.
– Gerald M.

"My hygienist was amazing and dentist was excellent. Highly recommend!"
– Brent L.

"Great small town practice with a caring staff."
– Michael B.